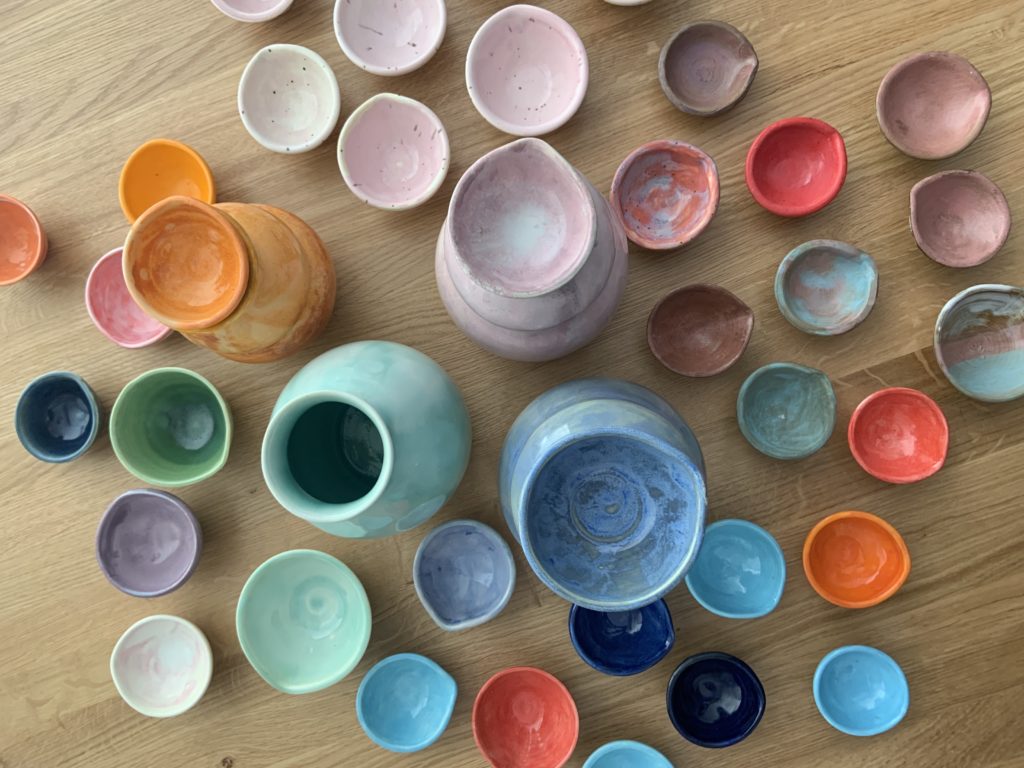 Chhaya's Inaugural Art Exhibit by Andil Gosine
Deities parts I & II
On View at Chhaya's Richmond Hill Center, October 18 – December 13th, 2019.
When I joined Chhaya as Executive Director in 2016, it was my personal vision to expand Chhaya's services to my beloved Richmond Hill community. This community has been long underserved. Yet, the arts have thrived here, and have nourished and protected our community's identity as well as promoted a sense of connectedness. The Andil Gosine Exhibit and our Artist Series have been an opportunity to celebrate the beauty of our community, create space for our aspirations to shine, and build a space for our collective healing. Art has always been the most fertile soil from which social change can take root and blossom. 
Aligning with Chhaya's work addressing the housing crisis and economic stress that continues to pressure and displace our communities, this Center and gallery space is part of our resistance. We are putting a stake in the ground in claiming community space, affirming our right to be here — to be seen, to be heard.  Andil Gosine's work "Deities Parts I & II" sheds light on the tension between maintaining important cultural and religious practices and protecting our natural environment. We have given this space for reflection and dialogue. 
Chhaya is a Community Development Corporation with the mission to build the power, housing stability, and economic well-being of South Asian and Indo-Caribbean communities of New York City. Moving beyond direct-services, our first artist series here in our Richmond Hill Center provides the opportunity for art to challenge our thinking, forge ground for dialogue, and be a focal point around which our community can come together. Our aim is to build on our rich artistic tradition, whilst promoting contemporary forms of art within the vibrant neighborhood of Richmond Hill.
Annetta Seecharran
Executive Director