Homeowners & Tenants United Conference: Part II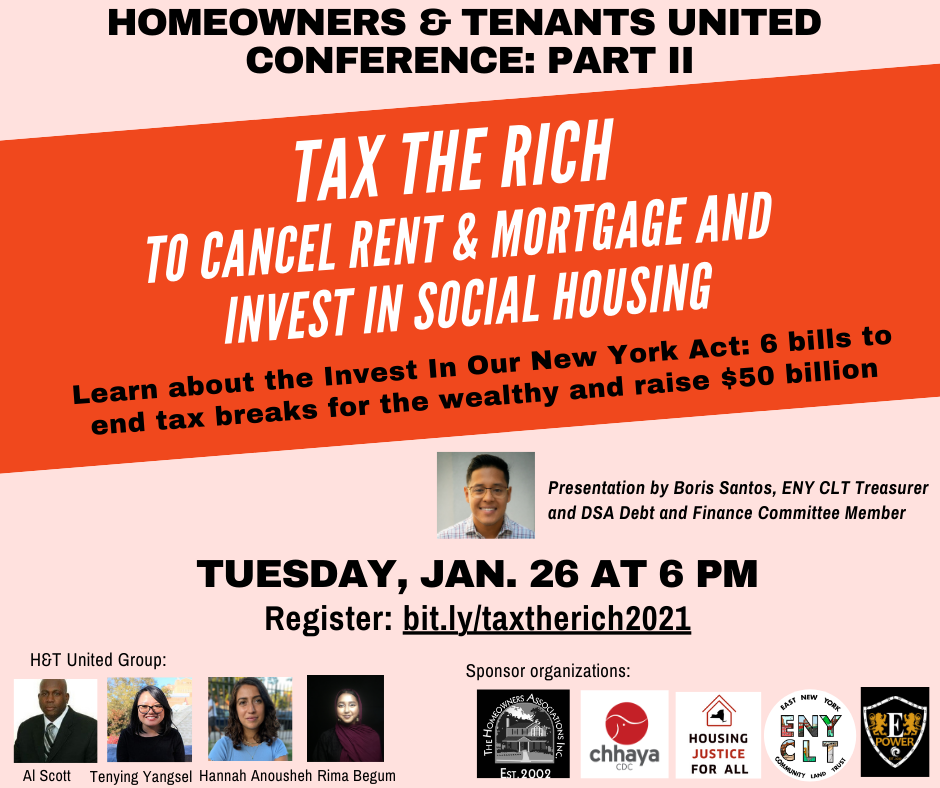 The Homeowners and Tenants United Group is hosting its second conference. This conference will feature a presentation from Boris Santos, Treasurer of East New York's Community Land Trust and a member of the Democratic Socialists Association's Finance Committee.
The presentation will cover taxing the rich, in order to cancel both rent and mortgage payments to instead invest in social housing for our communities.
Join us on Tuesday, January 26 at 6pm, where in addition to the above, you will also learn about the "Invest in Our New York" Act.
https://www.investinourny.org/
This event is co-sponsored by the Homeowners Associations Inc., the Upstate Downstate Housing Alliance, East New York Community Land Trust, and E Power.
Learn More